2022

Ceny za dom
7 nocy od
€3,155 do €4,585
Valliole, Lecchi in Chianti - Gaiole in Chianti - Siena i Chianti
4 sypialnie
4 łazienki
8 osoby
Prywatny basen
---
Posiadłość i jej okolica to esencja Toskanii. Valliole, przestronna, XVII-wieczna kamienne willa jest zlokalizowana w sercu Chianti, wokół roztacza się widok na las dębowy, winnice i gaje oliwne. Została pieczołowicie odrestaurowana, z poszanowaniem dla lokalnej tradycji i przy wykorzystaniu typowych dla regionu materiałów i rozwiązań. Terakotowe płytki, kamienne ściany i odsłonięte drewniane belki zostały zestawione z współczesnymi elementami wystroju i nowoczesnymi dziełami sztuki. Willa jest podzielona na główny budynek i osoby aneks, łącznie w komfortowych warunkach może tu zamieszkać do 8 osób. Doskonale nadaje się dla dużej rodziny lub grupy przyjaciół, którzy chcą wypocząć, pozwiedzać, spróbować lokalnej kuchni i doskonałych win.
Willę otacza wypielęgnowany ogród z kamiennymi ścieżkami, pachnącymi, kolorowymi kwiatami, cyprysami i drzewami oliwnymi. Obszerna pergola z widokiem na duży prywatny basen wyposażona jest w stół z krzesłami, a obok w kamiennym domku ogrodowym jest stół z ławami, grill i umywalka. Lista miejsc, gdzie można jadać na świeżym powietrzu obejmuje też taras sąsiadujący z salonem i drugi taras z przodu budynku. Okolice prywatnego basenu, położonego nieco poniżej domu, to kolejna strefa luksusu. Goście mają tu mnóstwo miejsca do rozkoszowania się słońcem i widokami na winnicę i wieże Sieny na horyzoncie. Typowa, toskańska kamienna wioska Lecchi in Chianti z małym sklepem spożywczym, wspaniałą restauracją i cafe-barem jest oddalona o 5 minut jazdy samochodem lub o pół godziny przyjemnego spaceru pośród winnic. W pobliskiej Radda in Chianti jest wiele restauracji, winiarni, supermarket i dobrze zaopatrzone sklepy.
Parter

Hol
Szafka, stół, krzesło, kominek, schody na pierwsze piętro, wejście.

Salon i jadalnia
Dwie sofy, dwa krzesła, piec opalany drewnem, stół i krzesła, szafka, drzwi na taras.
Kuchnia
W pełni wyposażona.
Pierwsze piętro

Biblioteka
Stół, dwa krzesła, piec opalany drewnem.
Sypialnia 1
Pojedyncze łóżka (można przekształcić w podwójne), dwie szafy, stolik.
Przynależna łazienka
Prysznic, umywalka, WC.
Sypialnia 2
Podwójne łóżko (nie można zamienić na dwa łóżka pojedyncze).
Przynależna łazienka
Wanna, prysznic, WC, umywalka
Sypialnia 3
Podwójne łóżko (nie można zamienić na dwa łóżka pojedyncze)
Łazienka
Wanna, prysznic, podwójne umywalki, WC.
Oddzielny aneks

Kuchnia-Diner
Dobrze wyposażony aneks kuchenny, stół i krzesła, drzwi na taras.

Główna sypialnia
Podwójne łóżko (nie można zamienić na dwa łóżka pojedyncze), szafa, dwa krzesła.
Łazienka
Wanna z jacuzzi, prysznic, umywalka, WC.
Nasze wrażenia
Willa jak z żurnala, do tego położona w jednym z najpiękniejszych zakątków Toskanii, w odległości zaledwie 30 km od Sieny. Długo można wyliczać, co w tej willi najbardziej zachwyca – połączenie nowoczesności z tradycją, liczne kamienne tarasy z cudownymi widokami, spektakularny basen, ale wydaje się, że jest to po prostu idealne połączenie tego, co najlepsze Toskania ma do zaoferowania. Miłośników wina ucieszy fakt, że tuż obok znajduje się jedna z najlepszych toskańskich albo i włoskich winnic – Castello di Ama z ciekawą kolekcją sztuki współczesnej i restauracją. W okolicy warto odwiedzić zamki Brolio i Meleto, oba z bogatą historią i swoimi winnicami wokół. Na specjalną okazję można wybrać się do restauracji w Gaiole, która została uhonorowana gwiazdką Michelin.
Uwagi
Cztery sypialnie. Cztery łazienki, dwie przynależne. Wszystkie sypialnie mają wentylatory sufitowe, a zimą dom jest ogrzewany ogrzewaniem podłogowym i grzejnikami. W cenę wynajmu wliczona jest usługa sprzątania kuchni i łazienek we wtorek i czwartek rano. Przy głównym tarasie znajduje się pralnia.
Moskitiery W Sypialniach
Kominek: piec
Basen
Do wody wchodzi się po wewnętrznych schodach w jednym z rogów basenu. Basen otoczony jest brukowanym tarasem z leżakami i ławkami rozstawionymi na obu końcach, w tym pod pokrytą winoroślą pergolą. Obok jest prysznic i WC. Wielkość basenu: 12 m x 6 m, 1,4 m głębokości. Jest otwarty od Wielkanocy do października, jeśli pozwala na to pogoda.
---
Wyposażenie
Łóżeczko i krzesełko dziecięce
Wyjątkowe przeżycia w Toskanii
Zaoszczędź czas i skorzystaj ze spersonalizowanych usług ekspertów z Toskanii, w tym prywatnych szefów kuchni, degustacji wina i zajęć dla dzieci. Dzięki naszej fachowej wiedzy na temat regionu i atrakcji możesz uzyskać wyjątkowy dostęp do ukrytych skarbów Toskanii i sprawić, że podróż do Toskanii będzie niezapomnianym przeżyciem. Kliknij tutaj, aby uzyskać więcej informacji.

Opinia:
"Doskonała obsługa konsjerża !! Bezcenne były rekomendacje Valentiny Petri i jej chęć pomocy.
Odpowiadała bardzo szybko na wszystkie nasze pytania, a jej sugestie były bardzo mile widziane."
https://uk.trustpilot.com/review/to-tuscany.com
---
Cena
28 Maj - 09 Lip 2022
€3,440
09 Lip - 27 Sie 2022
€4,585
27 Sie - 24 Wrz 2022
€3,440
24 Wrz - 12 Lis 2022
€3,155
12 Lis - 17 Gru 2022
€3,155
17 Gru - 31 Gru 2022
€3,440
31 Gru - 07 Sty 2023
€3,600
07 Sty - 25 Mar 2023
€3,300
25 Mar - 27 Maj 2023
€3,300
27 Maj - 08 Lip 2023
€3,600
08 Lip - 26 Sie 2023
€4,800
26 Sie - 23 Wrz 2023
€3,600
23 Wrz - 11 Lis 2023
€3,300
11 Lis - 16 Gru 2023
€3,300
16 Gru - 30 Gru 2023
€3,600
---
Regulamin domu
Depozyt pozostawiany na miejscu na czas pobytu wynosi €0

Opłata klimatyczna do zapłaty w dniu przyjazdu: 1,50 € za osobę za noc, są pewne wyjątki
Opłata naliczana na podstawie zużycia: Ogrzewanie willi
Informacje dotyczące przyjazdu
Przyjazd i wyjazd
Godzina przyjazdu od 16:00 - 19:00. Czas wyjazdu jest przed 10:00.
Droga dojazdowa: Dobra droga żwirowa
Parking: Prywatny parking na miejscu - 5 zadaszone miejsca parkingowe
---

Interesuje Cię przyjazd lub wyjazd w inny dzień niż sobota?
Wypełnij poniższy formularz, skontaktujemy się z Tobą, aby pomóc w realizacji tej prośby.
---
Mikołaj Wierzbicki

Mob: +48 530 504 008
Układ domu (190 m2)
Parter





Dobudówka parter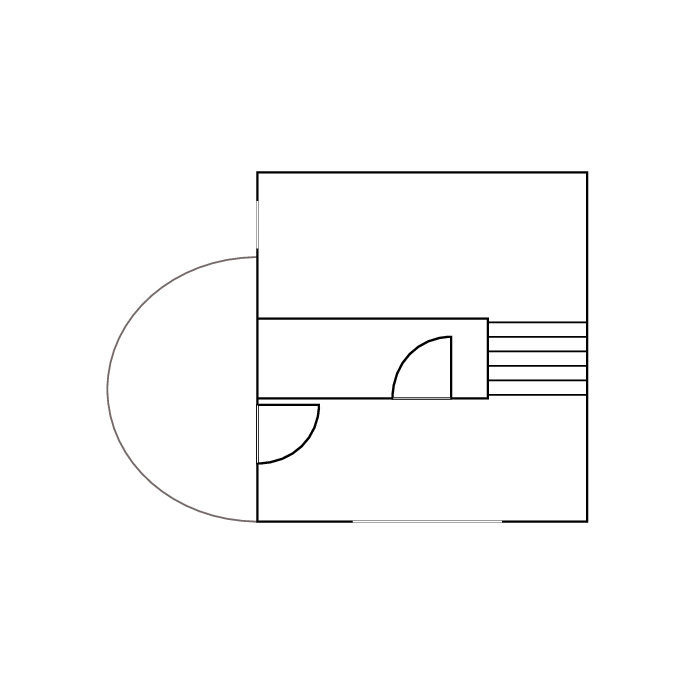 Pierwsze pietro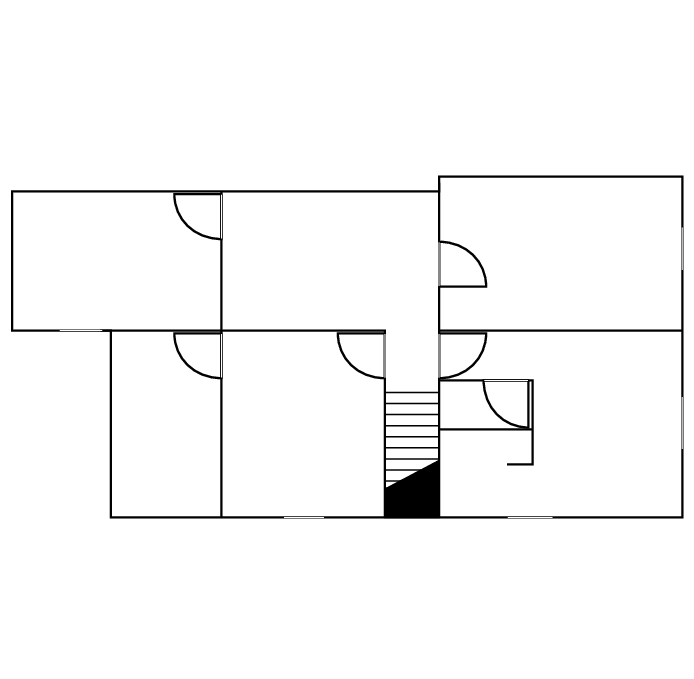 ---
Lokalizacja
Dystans do najbliższego lotniska
Lotnisko we Florencji (Firenze): 75km - 1h 16m
Lotnisko w Perugii: 126km - 1h 38m
Lotnisko w Pizie (Pisa): 135km - 1h 53m
Dystans do najbliższej miejscowości
Radda in Chianti: 8km - 0h 14m
Gaiole in Chianti: 11km - 0h 16m
Volpaia: 14km - 0h 23m
Valliole znajduje się o 2 km od Lecchi in Chianti, które jest niewielką miejscowością, ale działa tam sklep spożywczy, czynna od Wielkiej Nocy do października kawiarnia i otwarta przez cały rok restauracja.
W odległości spaceru od osady Valliole znajduje się też wieś San Sano. Miasteczko Radda in Chianti jest odległe o 15 minut jazdy.
---
Opinie: Valliole

---
Lipiec 2022
| | | | | | | |
| --- | --- | --- | --- | --- | --- | --- |
| Pn | Wt | Śr | Cz | Pt | So | N |
| | | | | 1 | 2 | 3 |
| 4 | 5 | 6 | 7 | 8 | 9 | 10 |
| 11 | 12 | 13 | 14 | 15 | 16 | 17 |
| 18 | 19 | 20 | 21 | 22 | 23 | 24 |
| 25 | 26 | 27 | 28 | 29 | 30 | 31 |
Sierpień 2022
| | | | | | | |
| --- | --- | --- | --- | --- | --- | --- |
| Pn | Wt | Śr | Cz | Pt | So | N |
| 1 | 2 | 3 | 4 | 5 | 6 | 7 |
| 8 | 9 | 10 | 11 | 12 | 13 | 14 |
| 15 | 16 | 17 | 18 | 19 | 20 | 21 |
| 22 | 23 | 24 | 25 | 26 | 27 | 28 |
| 29 | 30 | 31 | | | | |
Wrzesień 2022
| | | | | | | |
| --- | --- | --- | --- | --- | --- | --- |
| Pn | Wt | Śr | Cz | Pt | So | N |
| | | | 1 | 2 | 3 | 4 |
| 5 | 6 | 7 | 8 | 9 | 10 | 11 |
| 12 | 13 | 14 | 15 | 16 | 17 | 18 |
| 19 | 20 | 21 | 22 | 23 | 24 | 25 |
| 26 | 27 | 28 | 29 | 30 | | |
Październik 2022
| | | | | | | |
| --- | --- | --- | --- | --- | --- | --- |
| Pn | Wt | Śr | Cz | Pt | So | N |
| | | | | | 1 | 2 |
| 3 | 4 | 5 | 6 | 7 | 8 | 9 |
| 10 | 11 | 12 | 13 | 14 | 15 | 16 |
| 17 | 18 | 19 | 20 | 21 | 22 | 23 |
| 24 | 25 | 26 | 27 | 28 | 29 | 30 |
| 31 | | | | | | |
Listopad 2022
| | | | | | | |
| --- | --- | --- | --- | --- | --- | --- |
| Pn | Wt | Śr | Cz | Pt | So | N |
| | 1 | 2 | 3 | 4 | 5 | 6 |
| 7 | 8 | 9 | 10 | 11 | 12 | 13 |
| 14 | 15 | 16 | 17 | 18 | 19 | 20 |
| 21 | 22 | 23 | 24 | 25 | 26 | 27 |
| 28 | 29 | 30 | | | | |
Grudzień 2022
| | | | | | | |
| --- | --- | --- | --- | --- | --- | --- |
| Pn | Wt | Śr | Cz | Pt | So | N |
| | | | 1 | 2 | 3 | 4 |
| 5 | 6 | 7 | 8 | 9 | 10 | 11 |
| 12 | 13 | 14 | 15 | 16 | 17 | 18 |
| 19 | 20 | 21 | 22 | 23 | 24 | 25 |
| 26 | 27 | 28 | 29 | 30 | 31 | |
Styczeń 2023
| | | | | | | |
| --- | --- | --- | --- | --- | --- | --- |
| Pn | Wt | Śr | Cz | Pt | So | N |
| | | | | | | 1 |
| 2 | 3 | 4 | 5 | 6 | 7 | 8 |
| 9 | 10 | 11 | 12 | 13 | 14 | 15 |
| 16 | 17 | 18 | 19 | 20 | 21 | 22 |
| 23 | 24 | 25 | 26 | 27 | 28 | 29 |
| 30 | 31 | | | | | |
Luty 2023
| | | | | | | |
| --- | --- | --- | --- | --- | --- | --- |
| Pn | Wt | Śr | Cz | Pt | So | N |
| | | 1 | 2 | 3 | 4 | 5 |
| 6 | 7 | 8 | 9 | 10 | 11 | 12 |
| 13 | 14 | 15 | 16 | 17 | 18 | 19 |
| 20 | 21 | 22 | 23 | 24 | 25 | 26 |
| 27 | 28 | | | | | |
Marzec 2023
| | | | | | | |
| --- | --- | --- | --- | --- | --- | --- |
| Pn | Wt | Śr | Cz | Pt | So | N |
| | | 1 | 2 | 3 | 4 | 5 |
| 6 | 7 | 8 | 9 | 10 | 11 | 12 |
| 13 | 14 | 15 | 16 | 17 | 18 | 19 |
| 20 | 21 | 22 | 23 | 24 | 25 | 26 |
| 27 | 28 | 29 | 30 | 31 | | |
Kwiecień 2023
| | | | | | | |
| --- | --- | --- | --- | --- | --- | --- |
| Pn | Wt | Śr | Cz | Pt | So | N |
| | | | | | 1 | 2 |
| 3 | 4 | 5 | 6 | 7 | 8 | 9 |
| 10 | 11 | 12 | 13 | 14 | 15 | 16 |
| 17 | 18 | 19 | 20 | 21 | 22 | 23 |
| 24 | 25 | 26 | 27 | 28 | 29 | 30 |
Maj 2023
| | | | | | | |
| --- | --- | --- | --- | --- | --- | --- |
| Pn | Wt | Śr | Cz | Pt | So | N |
| 1 | 2 | 3 | 4 | 5 | 6 | 7 |
| 8 | 9 | 10 | 11 | 12 | 13 | 14 |
| 15 | 16 | 17 | 18 | 19 | 20 | 21 |
| 22 | 23 | 24 | 25 | 26 | 27 | 28 |
| 29 | 30 | 31 | | | | |
Czerwiec 2023
| | | | | | | |
| --- | --- | --- | --- | --- | --- | --- |
| Pn | Wt | Śr | Cz | Pt | So | N |
| | | | 1 | 2 | 3 | 4 |
| 5 | 6 | 7 | 8 | 9 | 10 | 11 |
| 12 | 13 | 14 | 15 | 16 | 17 | 18 |
| 19 | 20 | 21 | 22 | 23 | 24 | 25 |
| 26 | 27 | 28 | 29 | 30 | | |
Lipiec 2023
| | | | | | | |
| --- | --- | --- | --- | --- | --- | --- |
| Pn | Wt | Śr | Cz | Pt | So | N |
| | | | | | 1 | 2 |
| 3 | 4 | 5 | 6 | 7 | 8 | 9 |
| 10 | 11 | 12 | 13 | 14 | 15 | 16 |
| 17 | 18 | 19 | 20 | 21 | 22 | 23 |
| 24 | 25 | 26 | 27 | 28 | 29 | 30 |
| 31 | | | | | | |
Sierpień 2023
| | | | | | | |
| --- | --- | --- | --- | --- | --- | --- |
| Pn | Wt | Śr | Cz | Pt | So | N |
| | 1 | 2 | 3 | 4 | 5 | 6 |
| 7 | 8 | 9 | 10 | 11 | 12 | 13 |
| 14 | 15 | 16 | 17 | 18 | 19 | 20 |
| 21 | 22 | 23 | 24 | 25 | 26 | 27 |
| 28 | 29 | 30 | 31 | | | |
Wrzesień 2023
| | | | | | | |
| --- | --- | --- | --- | --- | --- | --- |
| Pn | Wt | Śr | Cz | Pt | So | N |
| | | | | 1 | 2 | 3 |
| 4 | 5 | 6 | 7 | 8 | 9 | 10 |
| 11 | 12 | 13 | 14 | 15 | 16 | 17 |
| 18 | 19 | 20 | 21 | 22 | 23 | 24 |
| 25 | 26 | 27 | 28 | 29 | 30 | |
Październik 2023
| | | | | | | |
| --- | --- | --- | --- | --- | --- | --- |
| Pn | Wt | Śr | Cz | Pt | So | N |
| | | | | | | 1 |
| 2 | 3 | 4 | 5 | 6 | 7 | 8 |
| 9 | 10 | 11 | 12 | 13 | 14 | 15 |
| 16 | 17 | 18 | 19 | 20 | 21 | 22 |
| 23 | 24 | 25 | 26 | 27 | 28 | 29 |
| 30 | 31 | | | | | |
Listopad 2023
| | | | | | | |
| --- | --- | --- | --- | --- | --- | --- |
| Pn | Wt | Śr | Cz | Pt | So | N |
| | | 1 | 2 | 3 | 4 | 5 |
| 6 | 7 | 8 | 9 | 10 | 11 | 12 |
| 13 | 14 | 15 | 16 | 17 | 18 | 19 |
| 20 | 21 | 22 | 23 | 24 | 25 | 26 |
| 27 | 28 | 29 | 30 | | | |
Grudzień 2023
| | | | | | | |
| --- | --- | --- | --- | --- | --- | --- |
| Pn | Wt | Śr | Cz | Pt | So | N |
| | | | | 1 | 2 | 3 |
| 4 | 5 | 6 | 7 | 8 | 9 | 10 |
| 11 | 12 | 13 | 14 | 15 | 16 | 17 |
| 18 | 19 | 20 | 21 | 22 | 23 | 24 |
| 25 | 26 | 27 | 28 | 29 | 30 | 31 |
^