2019 Ceny za dom
7 nocy od
2220,00 do 3635,00 Euro
Torretta Barbischio, Gaiole in Chianti - Siena
3 sypialnie
3 łazienki
6 osoby
Prywatny basen
---
Kamienna willa Torretta Barbischio, której historia sięga XIV wieku, znajduje się w wiosce na szczycie wzgórza, w niewielkiej odległości od Gaiole, jednego z najpopularniejszych miasteczek Chianti i stanowi doskonałą bazę wypadową do zwiedzania centralnej Toskanii i odwiedzania okolicznych winnic. Jest położona niedaleko Sieny, Florencji i San Gimignano, w bliskiej odległości od zamków Brolio i Meleto. Z pomieszczeniami rozmieszczonymi na trzech piętrach wewnątrz i trzema tarasami na zewnątrz oferującymi niczym nie ograniczony widok na wzgórza, lasy i winnice i dużym prywatnym basenem, willa jest idealna dla rodzin ze starszymi dziećmi lub grupy przyjaciół. W komfortowych warunkach może tu zamieszkać do 6 osób. A jeśli masz z sobą entuzjastów fitnessu, w domu przy basenie jest nawet dobrze wyposażona domowa siłownia.
Torretta Barbischio jest stylowo urządzona - są tu ozdobne lustra, malowane kredensy, oryginalne meble z epoki, reprodukcje obrazów ze sieneńskiego Palazzo Publico. Zachwycają tradycyjne łukowate sklepienia, odkryte belki stropowe, piękna terakota. Łazienki i kuchnia się nowoczesne i dobrze wyposażone. Prawdziwą rozkoszą będzie podziwianie z tarasu zachodu słońca oraz migających światełek Gaiole w oddali, na końcu doliny.
Parter

Kuchnia z jadalnią
Dobrze wyposażona kuchnia, stół i krzesła, schody na pierwsze piętro, szklane drzwi na umeblowany taras, drzwi na mały zadaszony taras.
Gabinet
Fotel, ława, stół, dwa krzesła, dwa boczne stoły, kredens, regał.
Łazienka
Umywalka, WC.
Pralnia
W pełni wyposażona.
Pierwsze piętro

Salon
Sofa, trzy fotele, stolik kawowy, stolik boczny, kredens, piec na pelet, schody na parter i drugie piętro, główne wejście.
Sypialnia 1
Podwójne łóżko (nie może być rozdzielone na dwa pojedyncze), szafa, komoda, fotel, ławka.
Przynależna łazienka
Prysznic, umywalka, WC.
Drugie piętro

Sypialnia 2
Podwójne łóżko (nie może być rozdzielone na dwa pojedyncze), szafa, komoda, sofa, fotel.
Przynależna łazienka
Prysznic, umywalka, WC.
Sypialnia 3
Podwójne łóżko (może być rozdzielone na dwa pojedyncze), szafa, fotel, biurko, krzesło, podnóżek.
Przynależna łazienka
Prysznic, umywalka, WC.
Domek przy basenie
Domowa siłownia, sofa, dwa fotele, stolik kawowy, lodówka.
Łazienka
Prysznic, umywalka, WC.
Nasze wrażenia
Zachwycające miejsce, wprost stworzone dla osób potrafiących cieszyć się życiem i lubiących zwiedzać i aktywnie spędzać czas. Miłośnicy wina i kulinariów będą zachwyceni – w okolicy jest wiele znanych winnic, w wiosce, po drugiej stronie placu jest jedna z najlepszych restauracji w okolicy, w Gaiole można się wybrać na kolację do restauracji nagrodzonej gwiazdką Michelin. W Gaiole narodził się wyścig kolarski L'Eroica, miłośnicy rowerów mogą cały rok korzystać z wytyczonych szlaków, choć nie trzeba opuszczać willi, by zadbać o sprawność – na miejscu jest siłownia i długi basen. Willa jest doskonałą bazą do zwiedzania – w ciągu godziny można dotrzeć do Sieny, Florencji, Arezzo lub doliny Orcii.
Uwagi
Trzy sypialnie. Trzy przynależne łazienki. Jedno łóżko podwójne może być rozdzielone na dwa pojedyncze na życzenie złożone podczas rezerwacji. Usługa sprzątania trzy razy w tygodniu jest wliczona w cenę. Ogród jest widoczny z okien sąsiedniej nieruchomości. W pobliżu jest lokalna droga, która jednak jest używana tylko przez mieszkańców.
Na zewnątrz dostępne są 2 miejsca parkingowe.
Basen
Basen ze słoną wodą z wewnętrznymi schodami jest otoczony kamiennym obramowaniem. Obok rozstawiono stół z krzesłami, leżaki i parasole. W domku przy basenie jest lodówka i łazienka z prysznicem. Jest także mały trawnik. Wielkość basenu: 11m x 5 m, głębokość 1,5m. Otwarty od kwietnia do października, jeśli pozwala na to pogoda.
---
Wyposażenie
Pralka automatyczna w domu
Zwierzęta nie są akceptowane
Sypialnie z osobnymi łazienkami.
Sprzątanie w tygodniu wliczone w cenę
Osobisty kucharz - dodatkowy koszt
Odtwarzacz DVD (Region Euro)
Ekspres do kawy przelewowy
---
Dodatkowe informacje
Dzień przyjazdu/wyjazdu sobota
Warunki ogólne:
zasady rezerwacji domów
są dostępne tutaj
Depozyt pozostawiany na miejscu na czas pobytu wynosi 500 Euro lub odpowiednio w innej walucie jest zatrzymywana na miejscu przez właściciela na czas pobytu. Jeśli zostaną wyrządzone jakieś szkody, prosimy o szybkie skontaktowanie się z nami w celu ustalenia sposobu ich naprawienia. Nie dotyczy to zwykłego zużycia rzeczy, wynikającego z prawidłowego korzystania z nich.

Droga dojazdowa: Betonowa
Przyjazd i wyjazd
Godzina przyjazdu od 16:00 - 19:00. Czas wyjazdu jest przed 10:00. W razie przyjazdu po 19:00 koniecznie prosimy o kontakt.
Czy na miejscu są ręczniki kąpielowe?
wliczone w cenę, zapewnione na miejscu
Czy w domu jest Internet?
nieodpłatny dostęp do internetu przez Wi-Fi
Pościel, ręczniki łazienkowe i kuchenne: co tydzień: wliczone w cene - usluga swiadczona przez lokalna firme zewnetrzna
Ogrzewanie: według zużycia
Sprzątanie: wliczone w cene - usluga swiadczona przez lokalna firme zewnetrzna
Opłata klimatyczna do zapłaty w dniu przyjazdu: 1,50 euro od osoby za dzień, płatny za 7 pierwszych dni, w niektòrych przypadkach możliwe ulgi
Łóżeczko dziecięce: 1 dostępne na zamówienie, nieodpłatnie
Krzesełko dziecięce: 1 dostępne na zamówienie, nieodpłatnie
Możliwe dodatkowe koszty: Opłata za klimatyzację naliczana proporcjonalnie do zużycia, w wysokości 0,40 euro za 1 kW.
Parking:
Pomoc konsjerża
Czasem willa i basen to wszystko, czego potrzeba do szczęścia. Jeśli jednak zechcesz skorzystać z przebogatej oferty kulturalnej Toskanii, spędzić aktywnie czas lub poznać Toskanię od kulinarnej strony, możesz skorzystać z nieodpłatnych usług konsjerża. Współpracujemy ze sprawdzonymi lokalnymi partnerami i organizatorami, zadbamy o to, by ciekawie spędzili Państwo czas. Przekażcie nam swoje prośby podczas rezerwacji lub w dowolnym momencie przed przyjazdem, a konsjerż skontaktuje się z Państwem, by omówić szczegóły. Możemy zrobić dla Państwa zakupy, które będą czekały w willi lub umówić prywatnego szefa kuchni, który przygotuje wyjątkową kolację.
Kontakt z konsjerżem:
Email: concierge@to-tuscany.com
---

Poproś o inny termin
Odpowiedz na poniższe pytania na ile potrafisz, a nasz przedstawiciel skontaktuje się z Tobą
---
To wszystkie informacje, które w tym momencie potrzebujemy.
Kliknij "Wyślij", a nasz przedstawiciel skontaktuje się z Tobą wkrótce.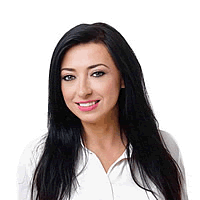 Małgorzata Kałużna

Tel: +48 223079889
Cena
10 Lis - 15 Gru 2018
2200,00 Euro
15 Gru - 29 Gru 2018
2300,00 Euro
29 Gru - 05 Sty 2019
2325,00 Euro
05 Sty - 23 Mar 2019
2220,00 Euro
23 Mar - 01 Cze 2019
2325,00 Euro
01 Cze - 22 Cze 2019
2830,00 Euro
22 Cze - 24 Sie 2019
3635,00 Euro
24 Sie - 14 Wrz 2019
2830,00 Euro
14 Wrz - 09 Lis 2019
2325,00 Euro
09 Lis - 14 Gru 2019
2220,00 Euro
14 Gru - 28 Gru 2019
2325,00 Euro
---
Plan domu
Parter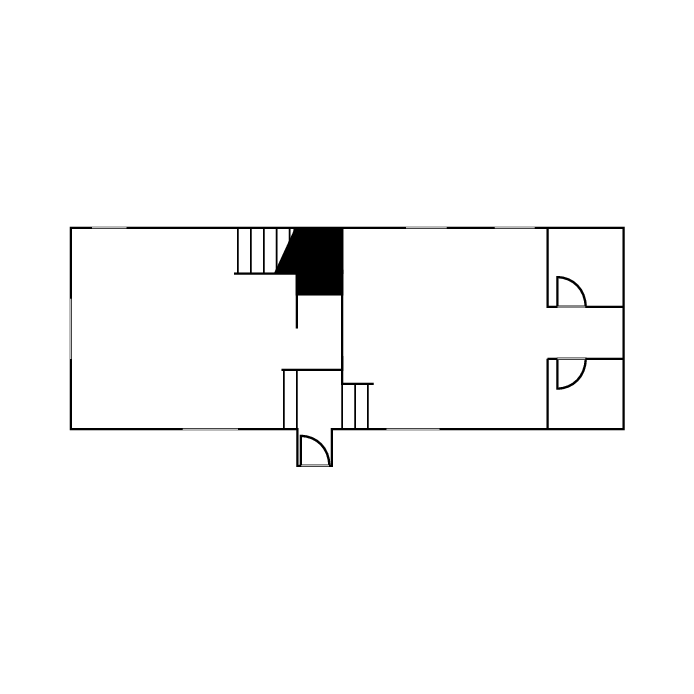 Pierwsze pietro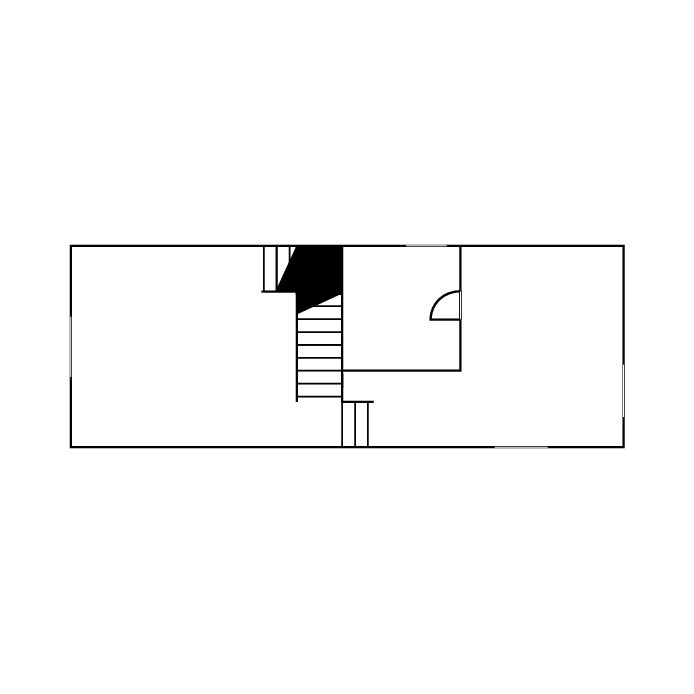 Drugie pietro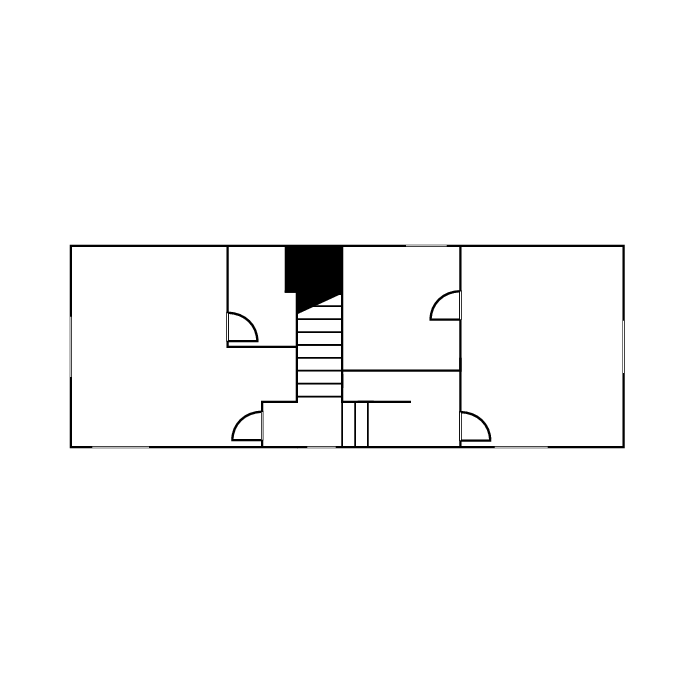 ---
Lokalizacja
Dystans do najbliższego lotniska
Lotnisko we Florencji (Firenze): 88km - 1h 15m
Lotnisko w Perugii: 124km - 1h 43m
Lotnisko w Pizie (Pisa): 148km - 1h 52m
Dystans do najbliższej miejscowości
Gaiole in Chianti: 3km - 0h 05m
Radda in Chianti: 13km - 0h 19m
San Gusme: 19km - 0h 28m
Najbliższą wioską jest położone tuż za willą Barbischio. Nie ma tam żadnych sklepów, natomiast około 50 metrów od willi znajduje się restauracja o nazwie Papavero. Najbliższe miasto to Gaiole, gdzie działa kilka sklepów i restauracji (3 km).
---
Opinie: Torretta Barbischio
---
Grudzień 2018
| | | | | | | |
| --- | --- | --- | --- | --- | --- | --- |
| Pn | Wt | Śr | Cz | Pt | So | N |
| | | | | | 1 | 2 |
| 3 | 4 | 5 | 6 | 7 | 8 | 9 |
| 10 | 11 | 12 | 13 | 14 | 15 | 16 |
| 17 | 18 | 19 | 20 | 21 | 22 | 23 |
| 24 | 25 | 26 | 27 | 28 | 29 | 30 |
| 31 | | | | | | |
Styczeń 2019
| | | | | | | |
| --- | --- | --- | --- | --- | --- | --- |
| Pn | Wt | Śr | Cz | Pt | So | N |
| | 1 | 2 | 3 | 4 | 5 | 6 |
| 7 | 8 | 9 | 10 | 11 | 12 | 13 |
| 14 | 15 | 16 | 17 | 18 | 19 | 20 |
| 21 | 22 | 23 | 24 | 25 | 26 | 27 |
| 28 | 29 | 30 | 31 | | | |
Luty 2019
| | | | | | | |
| --- | --- | --- | --- | --- | --- | --- |
| Pn | Wt | Śr | Cz | Pt | So | N |
| | | | | 1 | 2 | 3 |
| 4 | 5 | 6 | 7 | 8 | 9 | 10 |
| 11 | 12 | 13 | 14 | 15 | 16 | 17 |
| 18 | 19 | 20 | 21 | 22 | 23 | 24 |
| 25 | 26 | 27 | 28 | | | |
Marzec 2019
| | | | | | | |
| --- | --- | --- | --- | --- | --- | --- |
| Pn | Wt | Śr | Cz | Pt | So | N |
| | | | | 1 | 2 | 3 |
| 4 | 5 | 6 | 7 | 8 | 9 | 10 |
| 11 | 12 | 13 | 14 | 15 | 16 | 17 |
| 18 | 19 | 20 | 21 | 22 | 23 | 24 |
| 25 | 26 | 27 | 28 | 29 | 30 | 31 |
Kwiecień 2019
| | | | | | | |
| --- | --- | --- | --- | --- | --- | --- |
| Pn | Wt | Śr | Cz | Pt | So | N |
| 1 | 2 | 3 | 4 | 5 | 6 | 7 |
| 8 | 9 | 10 | 11 | 12 | 13 | 14 |
| 15 | 16 | 17 | 18 | 19 | 20 | 21 |
| 22 | 23 | 24 | 25 | 26 | 27 | 28 |
| 29 | 30 | | | | | |
Maj 2019
| | | | | | | |
| --- | --- | --- | --- | --- | --- | --- |
| Pn | Wt | Śr | Cz | Pt | So | N |
| | | 1 | 2 | 3 | 4 | 5 |
| 6 | 7 | 8 | 9 | 10 | 11 | 12 |
| 13 | 14 | 15 | 16 | 17 | 18 | 19 |
| 20 | 21 | 22 | 23 | 24 | 25 | 26 |
| 27 | 28 | 29 | 30 | 31 | | |
Czerwiec 2019
| | | | | | | |
| --- | --- | --- | --- | --- | --- | --- |
| Pn | Wt | Śr | Cz | Pt | So | N |
| | | | | | 1 | 2 |
| 3 | 4 | 5 | 6 | 7 | 8 | 9 |
| 10 | 11 | 12 | 13 | 14 | 15 | 16 |
| 17 | 18 | 19 | 20 | 21 | 22 | 23 |
| 24 | 25 | 26 | 27 | 28 | 29 | 30 |
Lipiec 2019
| | | | | | | |
| --- | --- | --- | --- | --- | --- | --- |
| Pn | Wt | Śr | Cz | Pt | So | N |
| 1 | 2 | 3 | 4 | 5 | 6 | 7 |
| 8 | 9 | 10 | 11 | 12 | 13 | 14 |
| 15 | 16 | 17 | 18 | 19 | 20 | 21 |
| 22 | 23 | 24 | 25 | 26 | 27 | 28 |
| 29 | 30 | 31 | | | | |
Sierpień 2019
| | | | | | | |
| --- | --- | --- | --- | --- | --- | --- |
| Pn | Wt | Śr | Cz | Pt | So | N |
| | | | 1 | 2 | 3 | 4 |
| 5 | 6 | 7 | 8 | 9 | 10 | 11 |
| 12 | 13 | 14 | 15 | 16 | 17 | 18 |
| 19 | 20 | 21 | 22 | 23 | 24 | 25 |
| 26 | 27 | 28 | 29 | 30 | 31 | |
Wrzesień 2019
| | | | | | | |
| --- | --- | --- | --- | --- | --- | --- |
| Pn | Wt | Śr | Cz | Pt | So | N |
| | | | | | | 1 |
| 2 | 3 | 4 | 5 | 6 | 7 | 8 |
| 9 | 10 | 11 | 12 | 13 | 14 | 15 |
| 16 | 17 | 18 | 19 | 20 | 21 | 22 |
| 23 | 24 | 25 | 26 | 27 | 28 | 29 |
| 30 | | | | | | |
Październik 2019
| | | | | | | |
| --- | --- | --- | --- | --- | --- | --- |
| Pn | Wt | Śr | Cz | Pt | So | N |
| | 1 | 2 | 3 | 4 | 5 | 6 |
| 7 | 8 | 9 | 10 | 11 | 12 | 13 |
| 14 | 15 | 16 | 17 | 18 | 19 | 20 |
| 21 | 22 | 23 | 24 | 25 | 26 | 27 |
| 28 | 29 | 30 | 31 | | | |
Listopad 2019
| | | | | | | |
| --- | --- | --- | --- | --- | --- | --- |
| Pn | Wt | Śr | Cz | Pt | So | N |
| | | | | 1 | 2 | 3 |
| 4 | 5 | 6 | 7 | 8 | 9 | 10 |
| 11 | 12 | 13 | 14 | 15 | 16 | 17 |
| 18 | 19 | 20 | 21 | 22 | 23 | 24 |
| 25 | 26 | 27 | 28 | 29 | 30 | |
Grudzień 2019
| | | | | | | |
| --- | --- | --- | --- | --- | --- | --- |
| Pn | Wt | Śr | Cz | Pt | So | N |
| | | | | | | 1 |
| 2 | 3 | 4 | 5 | 6 | 7 | 8 |
| 9 | 10 | 11 | 12 | 13 | 14 | 15 |
| 16 | 17 | 18 | 19 | 20 | 21 | 22 |
| 23 | 24 | 25 | 26 | 27 | 28 | 29 |
| 30 | 31 | | | | | |
^