2020

Ceny za dom
7 nocy od
€2,240 do €3,670
Vecchio Frantoio, Gaiole in Chianti - Siena
3 sypialnie
3 łazienki
6 osoby
Prywatny basen
---
Vecchio Frantoio to pięknie odrestaurowana, dwupiętrowa willa wybudowana z kamienia położona w wiosce Casanuova di Ama w pobliżu miejscowości Lecchi in Chianti, otoczona winnicami i gajami oliwnymi. Pierwotnie mieściła się tu tłocznia oliwy przy lokalnej winnicy. Zniszczony budynek starannie odbudowano i urządzono w wysokim standardzie, a śladem po dawnej funkcji jest pozostawione na pamiątkę kamienne żarno. Posiadłość składa się z głównego domu i domku wakacyjnego z jedną sypialnią, co zapewnia gościom więcej swobody i niezależności. Wewnątrz Vecchio Frantoio powitają Cię ładne pastelowe kolory, terakotowe płytki podłogowe i ceglane łuki dające poczucie przestrzeni.
W sypialniach są wspaniałe dębowe podłogi. Zapewne będzie spór o to, kto ma spać w łóżku z baldachimem, ale pozostali, którym przypadną pięknie ozdobione łóżka, nie powinni czuć się pokrzywdzeni. Oba budynki mają prywatne tarasy, co oznacza, że możesz cieszyć się prywatnością lub spędzać razem czas, w zależności od nastroju. Można z nich podziwiać piękne widoki. W uroczym dwupoziomowym ogrodzie znajdziesz luksusowe jacuzzi oraz trzeci taras. Wisienką na torcie jest prywatny basen znajdujący się na skraju posiadłości, z którego roztacza się przepiękna panorama na rzędy winorośli i gaje oliwne.
Główny dom

Parter

Salon z jadalnią i kuchnią
Dwie sofy, dwa fotele, piec stołowy, stół i krzesła, palnik gazowy, schody na pierwsze piętro, drzwi na taras.

Łazienka / pralnia
Umywalka, WC, pralka.
Pierwsze piętro

Sypialnia 1
Pojedyncze łóżka (można przekształcić w podwójne), szafa, biurko i krzesło, komoda, krzesło.
Przynależna łazienka
Prysznic, umywalka, WC.
Sypialnia 2
Podwójne łóżko (nie można zamienić na dwa łóżka pojedyncze), sofa, szafa, komoda, krzesło.
Łazienka
Prysznic, umywalka, WC.

Oddzielny domek

Kuchnia z jadalnią
Aneks kuchenny, stół i krzesła.
Sypialnia
Podwójne łóżko (nie można zamienić na dwa łóżka pojedyncze), szafa, komoda, dwa fotele, drzwi prowadzące na taras.
Łazienka
Prysznic, umywalka, WC.
Nasze wrażenia
Niezwykle zadbana, dopieszczona w każdym detalu willa, dająca możliwość zakosztowania życia w niewielkiej toskańskiej osadzie, w sąsiedztwie winnicy oferującej degustacje i kolacje. Utrzymane w bielach i beżach wnętrza i tarasy zostały z troską i czułością odrestaurowane. Typowa, toskańska kamienna wioska Lecchi in Chianti z małym sklepem spożywczym, wspaniałą restauracją i cafe-barem jest oddalona o 5 minut jazdy samochodem. Na przeciwległym wzgórzu znajduje się jedna z najlepszych toskańskich winnic – Castello di Ama z ciekawą kolekcją sztuki współczesnej i restauracją. W okolicy są warte odwiedzenia zamki Brolio i Meleto. Na specjalną okazję można wybrać się do restauracji w Gaiole, która została uhonorowana gwiazdką Michelin.
Uwagi
Trzy sypialnie. Trzy łazienki, dwie przynależne. Pojedyncze łóżka mogą zostać zamienione na podwójne na życzenie złożone podczas rezerwacji. Sprzątanie dwa razy w tygodniu jest wliczona w cenę wynajmu. Aneks kuchenny w domku nie ma piekarnika i nadaje się tylko do przygotowywania prostych posiłków. Ścieżka żwirowa prowadzi od domu do basenu. Ta nieruchomość jest ogrodzona, ale nie jest całkowicie bezpieczna dla zwierząt domowych.
Parking - na terenie posiadłości
Moskitiery W Sypialniach
Basen
Basen otoczony jest wybrukowanym tarasem ze wszystkich stron, wyposażonym w leżaki i parasole. Do wody wchodzi się po schodach. Po jednej stronie wzdłuż muru stoją ławki. Obok jest łazienka. Wielkość basenu: 15m x 7m, głębokość 1,2-1,8, otwarty od maja do września, jeśli pozwala na to pogoda.
---
Wyposażenie
Pralka automatyczna w domu
Odtwarzacz DVD (Region Euro)
Ekspres do kawy przelewowy
Osobisty kucharz - dodatkowy koszt
Sprzątanie w tygodniu wliczone w cenę
Jest to prywatna willa. Właściciele prywatnych willi nie mogą prowadzić usług dla gości. Pościel, ręczniki i sprzątanie organizowane są przez To Toskania i wykonywane przez lokalne firmy.
---
Dodatkowe informacje
Dzień przyjazdu/wyjazdu sobota Poproś o inny termin
Warunki ogólne:
zasady rezerwacji domów
są dostępne tutaj
Depozyt pozostawiany na miejscu na czas pobytu wynosi €500 może być to równowartość w polskich złotych. Jeśli zostaną wyrządzone jakieś szkody, prosimy o szybkie skontaktowanie się z nami w celu ustalenia sposobu ich naprawienia. Jeśli podczas pobytu nie zostaną wyrządzone żadne szkody, kwota ta zostanie w całości zwrócona w dniu wyjazdu.

Droga dojazdowa: Betonowa
Przyjazd i wyjazd
Godzina przyjazdu od 16:00 - 19:00. Czas wyjazdu jest przed 10:00. W razie przyjazdu po 19:00 koniecznie prosimy o kontakt.
Czy na miejscu są ręczniki kąpielowe?
wliczone w cenę, zapewnione na miejscu
Czy w domu jest Internet?
nieodpłatny dostęp do internetu przez Wi-Fi
Ogrzewanie: według zużycia
Sprzątanie: wliczone w cene - usluga swiadczona przez lokalna firme zewnetrzna
Opłata klimatyczna do zapłaty w dniu przyjazdu: 1,50 € od osoby za dzień, płatny za 7 pierwszych dni, w niektòrych przypadkach możliwe ulgi
Łóżeczko dziecięce: 1 dostępne na zamówienie, nieodpłatnie
Krzesełko dziecięce: 1 dostępne na zamówienie, nieodpłatnie
Możliwe dodatkowe koszty: Opłata za klimatyzację naliczana jest proporcjonalnie do zużycia energii.
Za ogrzewanie wody w jacuzzi pobierana jest dodatkowa opłata.
Parking: Prywatny parking na miejscu
Pomoc konsjerża
Zaoszczędź czas i skorzystaj ze spersonalizowanych usług ekspertów z Toskanii, w tym prywatnych szefów kuchni, degustacji wina i zajęć dla dzieci. Dzięki naszej fachowej wiedzy na temat regionu i atrakcji możesz uzyskać wyjątkowy dostęp do ukrytych skarbów Toskanii i sprawić, że podróż do Toskanii będzie niezapomnianym przeżyciem. Kliknij tutaj, aby uzyskać więcej informacji.

Opinia:
"Doskonała obsługa konsjerża !! Bezcenne były rekomendacje Valentiny Petri i jej chęć pomocy.
Odpowiadała bardzo szybko na wszystkie nasze pytania, a jej sugestie były bardzo mile widziane."
https://uk.trustpilot.com/review/to-tuscany.com
Kontakt z konsjerżem:
Email: concierge@to-tuscany.com
---

Poproś o inny termin
Odpowiedz na poniższe pytania na ile potrafisz, a nasz przedstawiciel skontaktuje się z Tobą
---
To wszystkie informacje, które w tym momencie potrzebujemy.
Kliknij "Wyślij", a nasz przedstawiciel skontaktuje się z Tobą wkrótce.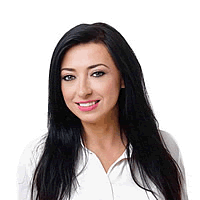 Małgorzata Kałużna

Tel: +48 223079889
Cena
09 Lis - 14 Gru 2019
€2,220
14 Gru - 28 Gru 2019
€2,325
28 Gru - 04 Sty 2020
€2,350
04 Sty - 21 Mar 2020
€2,240
21 Mar - 30 Maj 2020
€2,350
30 Maj - 20 Cze 2020
€2,860
20 Cze - 22 Sie 2020
€3,670
22 Sie - 12 Wrz 2020
€2,860
12 Wrz - 07 Lis 2020
€2,350
07 Lis - 19 Gru 2020
€2,240
19 Gru - 02 Sty 2021
€2,350
---
Układ domu (140 m2)
Parter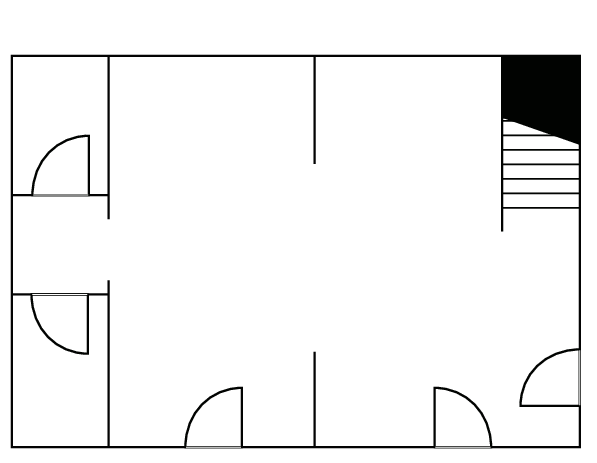 Domek parter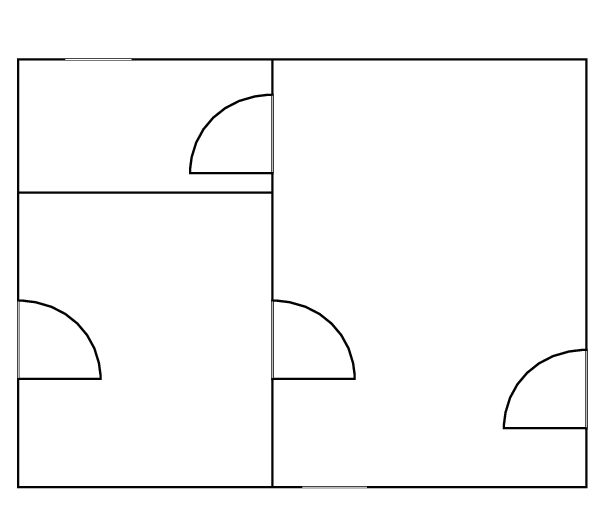 Pierwsze pietro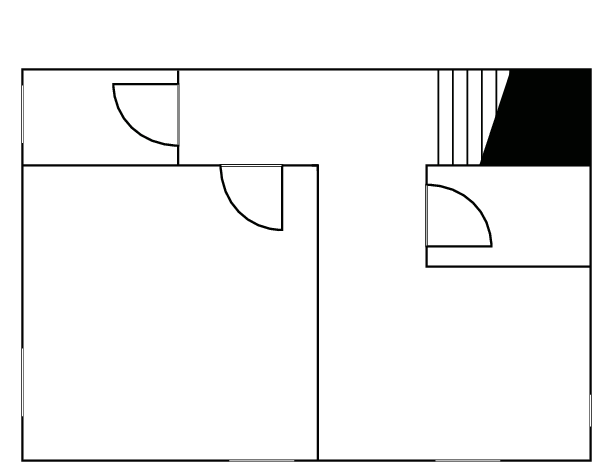 ---
Lokalizacja
Dystans do najbliższego lotniska
Lotnisko we Florencji (Firenze): 74km - 1h 14m
Lotnisko w Perugii: 126km - 1h 39m
Lotnisko w Pizie (Pisa): 133km - 1h 51m
Dystans do najbliższej miejscowości
Radda in Chianti: 7km - 0h 12m
Gaiole in Chianti: 11km - 0h 16m
Castellina in Chianti: 16km - 0h 25m
Najbliższy sklep spożywczy znajduje się w odległym o około 2 km Lecchi in Chianti. Innymi pobliskimi miastami są Radda i Gaiole, gdzie można znaleźć wszystkie udogodnienia, w tym sklepy, supermarket, bank oraz aptekę. W regionie Chianti Classico jest też do wyboru wiele barów i restauracji.
---
Opinie: Vecchio Frantoio

---
Listopad 2019
| | | | | | | |
| --- | --- | --- | --- | --- | --- | --- |
| Pn | Wt | Śr | Cz | Pt | So | N |
| | | | | 1 | 2 | 3 |
| 4 | 5 | 6 | 7 | 8 | 9 | 10 |
| 11 | 12 | 13 | 14 | 15 | 16 | 17 |
| 18 | 19 | 20 | 21 | 22 | 23 | 24 |
| 25 | 26 | 27 | 28 | 29 | 30 | |
Grudzień 2019
| | | | | | | |
| --- | --- | --- | --- | --- | --- | --- |
| Pn | Wt | Śr | Cz | Pt | So | N |
| | | | | | | 1 |
| 2 | 3 | 4 | 5 | 6 | 7 | 8 |
| 9 | 10 | 11 | 12 | 13 | 14 | 15 |
| 16 | 17 | 18 | 19 | 20 | 21 | 22 |
| 23 | 24 | 25 | 26 | 27 | 28 | 29 |
| 30 | 31 | | | | | |
Styczeń 2020
| | | | | | | |
| --- | --- | --- | --- | --- | --- | --- |
| Pn | Wt | Śr | Cz | Pt | So | N |
| | | 1 | 2 | 3 | 4 | 5 |
| 6 | 7 | 8 | 9 | 10 | 11 | 12 |
| 13 | 14 | 15 | 16 | 17 | 18 | 19 |
| 20 | 21 | 22 | 23 | 24 | 25 | 26 |
| 27 | 28 | 29 | 30 | 31 | | |
Luty 2020
| | | | | | | |
| --- | --- | --- | --- | --- | --- | --- |
| Pn | Wt | Śr | Cz | Pt | So | N |
| | | | | | 1 | 2 |
| 3 | 4 | 5 | 6 | 7 | 8 | 9 |
| 10 | 11 | 12 | 13 | 14 | 15 | 16 |
| 17 | 18 | 19 | 20 | 21 | 22 | 23 |
| 24 | 25 | 26 | 27 | 28 | 29 | |
Marzec 2020
| | | | | | | |
| --- | --- | --- | --- | --- | --- | --- |
| Pn | Wt | Śr | Cz | Pt | So | N |
| | | | | | | 1 |
| 2 | 3 | 4 | 5 | 6 | 7 | 8 |
| 9 | 10 | 11 | 12 | 13 | 14 | 15 |
| 16 | 17 | 18 | 19 | 20 | 21 | 22 |
| 23 | 24 | 25 | 26 | 27 | 28 | 29 |
| 30 | 31 | | | | | |
Kwiecień 2020
| | | | | | | |
| --- | --- | --- | --- | --- | --- | --- |
| Pn | Wt | Śr | Cz | Pt | So | N |
| | | 1 | 2 | 3 | 4 | 5 |
| 6 | 7 | 8 | 9 | 10 | 11 | 12 |
| 13 | 14 | 15 | 16 | 17 | 18 | 19 |
| 20 | 21 | 22 | 23 | 24 | 25 | 26 |
| 27 | 28 | 29 | 30 | | | |
Maj 2020
| | | | | | | |
| --- | --- | --- | --- | --- | --- | --- |
| Pn | Wt | Śr | Cz | Pt | So | N |
| | | | | 1 | 2 | 3 |
| 4 | 5 | 6 | 7 | 8 | 9 | 10 |
| 11 | 12 | 13 | 14 | 15 | 16 | 17 |
| 18 | 19 | 20 | 21 | 22 | 23 | 24 |
| 25 | 26 | 27 | 28 | 29 | 30 | 31 |
Czerwiec 2020
| | | | | | | |
| --- | --- | --- | --- | --- | --- | --- |
| Pn | Wt | Śr | Cz | Pt | So | N |
| 1 | 2 | 3 | 4 | 5 | 6 | 7 |
| 8 | 9 | 10 | 11 | 12 | 13 | 14 |
| 15 | 16 | 17 | 18 | 19 | 20 | 21 |
| 22 | 23 | 24 | 25 | 26 | 27 | 28 |
| 29 | 30 | | | | | |
Lipiec 2020
| | | | | | | |
| --- | --- | --- | --- | --- | --- | --- |
| Pn | Wt | Śr | Cz | Pt | So | N |
| | | 1 | 2 | 3 | 4 | 5 |
| 6 | 7 | 8 | 9 | 10 | 11 | 12 |
| 13 | 14 | 15 | 16 | 17 | 18 | 19 |
| 20 | 21 | 22 | 23 | 24 | 25 | 26 |
| 27 | 28 | 29 | 30 | 31 | | |
Sierpień 2020
| | | | | | | |
| --- | --- | --- | --- | --- | --- | --- |
| Pn | Wt | Śr | Cz | Pt | So | N |
| | | | | | 1 | 2 |
| 3 | 4 | 5 | 6 | 7 | 8 | 9 |
| 10 | 11 | 12 | 13 | 14 | 15 | 16 |
| 17 | 18 | 19 | 20 | 21 | 22 | 23 |
| 24 | 25 | 26 | 27 | 28 | 29 | 30 |
| 31 | | | | | | |
Wrzesień 2020
| | | | | | | |
| --- | --- | --- | --- | --- | --- | --- |
| Pn | Wt | Śr | Cz | Pt | So | N |
| | 1 | 2 | 3 | 4 | 5 | 6 |
| 7 | 8 | 9 | 10 | 11 | 12 | 13 |
| 14 | 15 | 16 | 17 | 18 | 19 | 20 |
| 21 | 22 | 23 | 24 | 25 | 26 | 27 |
| 28 | 29 | 30 | | | | |
Październik 2020
| | | | | | | |
| --- | --- | --- | --- | --- | --- | --- |
| Pn | Wt | Śr | Cz | Pt | So | N |
| | | | 1 | 2 | 3 | 4 |
| 5 | 6 | 7 | 8 | 9 | 10 | 11 |
| 12 | 13 | 14 | 15 | 16 | 17 | 18 |
| 19 | 20 | 21 | 22 | 23 | 24 | 25 |
| 26 | 27 | 28 | 29 | 30 | 31 | |
Listopad 2020
| | | | | | | |
| --- | --- | --- | --- | --- | --- | --- |
| Pn | Wt | Śr | Cz | Pt | So | N |
| | | | | | | 1 |
| 2 | 3 | 4 | 5 | 6 | 7 | 8 |
| 9 | 10 | 11 | 12 | 13 | 14 | 15 |
| 16 | 17 | 18 | 19 | 20 | 21 | 22 |
| 23 | 24 | 25 | 26 | 27 | 28 | 29 |
| 30 | | | | | | |
Grudzień 2020
| | | | | | | |
| --- | --- | --- | --- | --- | --- | --- |
| Pn | Wt | Śr | Cz | Pt | So | N |
| | 1 | 2 | 3 | 4 | 5 | 6 |
| 7 | 8 | 9 | 10 | 11 | 12 | 13 |
| 14 | 15 | 16 | 17 | 18 | 19 | 20 |
| 21 | 22 | 23 | 24 | 25 | 26 | 27 |
| 28 | 29 | 30 | 31 | | | |
^